How do we make our sugar flowers at Minh Cakes? For our large flowers on our wedding cake, we use traditional Sugar Florist Paste or gum paste.
It dries very hard and the flowers can even be refrigerated… but the paste itself doesn't taste good!
For small flowers on cupcakes and pastries, I prefer using fondant, because of the yummy vanilla flavor. Unfortunately, fondant alone will usually be too soft and sticky to work with when making sugar flowers.
Here's a trick: You can use a thickening agent to harden the fondant.  I like to call it "express gumpaste".
One of my favorite hardeners is CMC  (Carboxymethylcellulose). It's the same cellulose gum that's also found in chewing gum.  It's also sold by the name "Tylose" or "Tylo powder".  It's colorless, odourless and you can use it to thicken any food – you just need a very small quantity.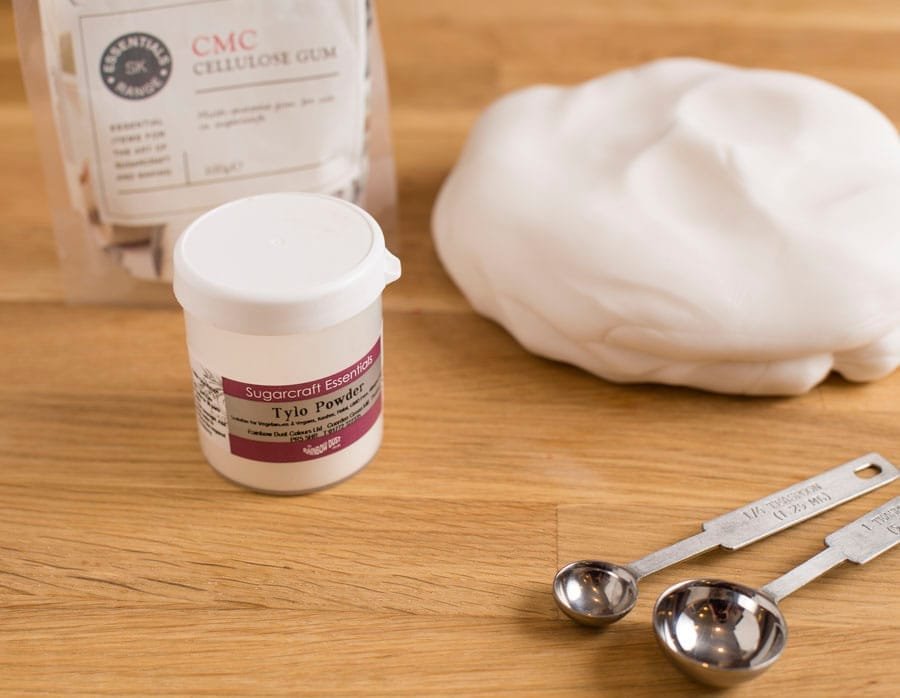 You need about 1/4 teaspoon for 100 grams of fondant.  Knead your fondant for a bit with a little bit of shortening, then place the gum in the middle.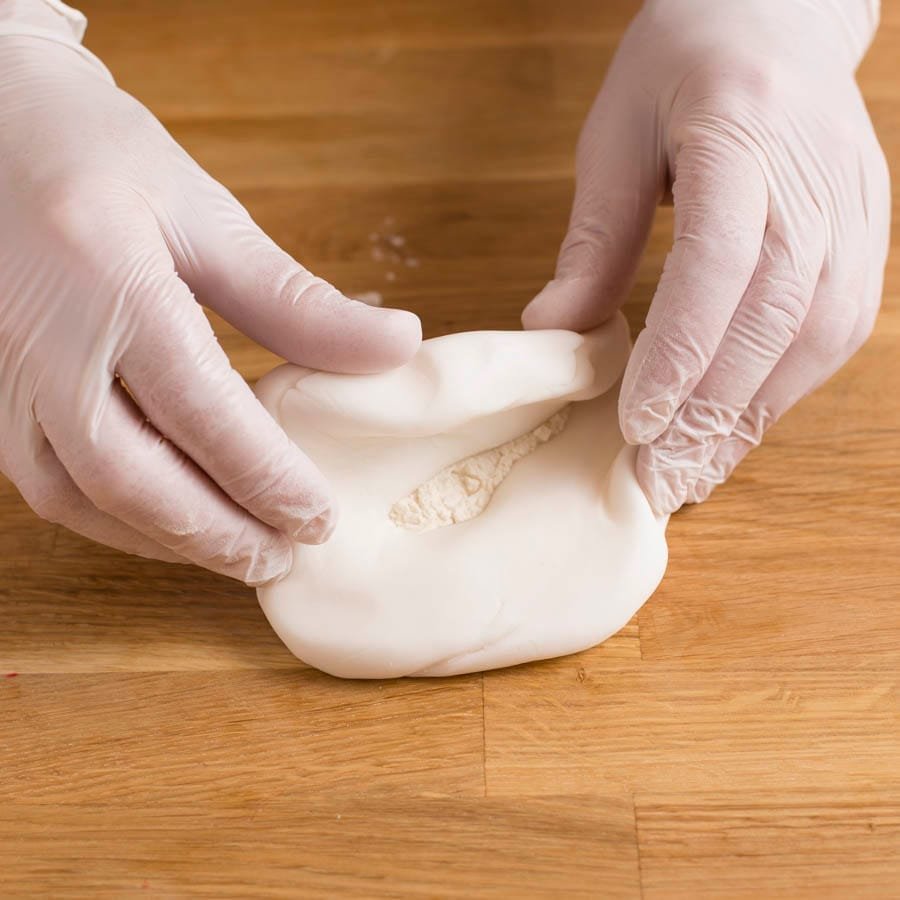 Fold your fondant in half and knead the CMC  well,.
From now on your fondant will dry much faster, so you'll need to wrap it in plastic.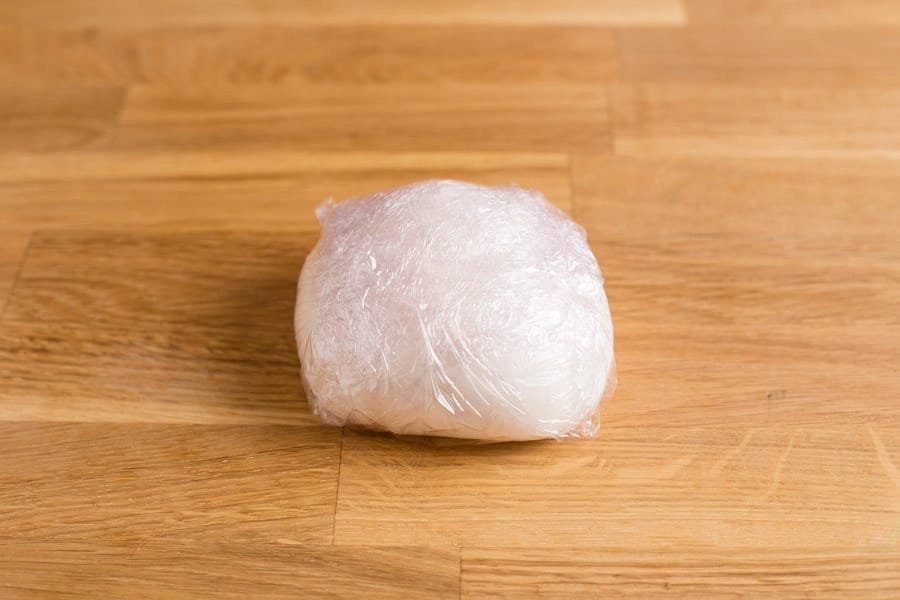 Let the CMC  develop its effect in the fondant for at least 24 hours, To prevent drying out, place it in a Ziploc Bag.
Done! After 24 hours, you can start using your express gumpaste: Color it, model with it, make flowers with it.
Warning:
Decorations made with this paste will only hold about 1 day in the fridge before softening and ultimately melting. They are best stored  in a cool and dry place, and placed on the cake 1 day before serving at the earliest.
If you need your decorations to hold up longer in the fridge, I recommend using real sugar florist paste.